Rains worsen humanitarian situation for S Sudanese refugees in Omdurman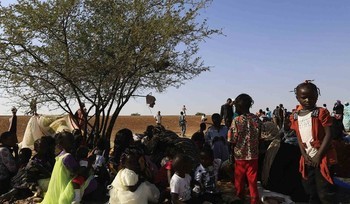 South Sudanese refugees at Dar Al-Salam Refugee Camp in Western parts of Sudan's Omdurman city are in dire humanitarian situation due to heavy rains, a camp leader said.
Camp leader Garang Deng told Radio Tamazuj on Monday said they lack proper shelter, hygiene among other needs after heavy rains left them in dire humanitarian conditions.
Garang further said waterborne diseases could pose a threat to the refugees due to heavy rains, pointing out that the camp stands on low-lying ground.
The South Sudanese refugee called on the relevant authorities to assist them.