Radio Jonglei shut down for 'breaching protocol'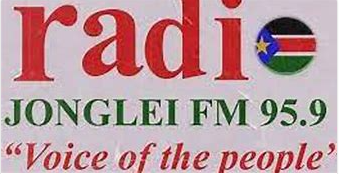 The information ministry in Jonglei State has indefinitely shut down Radio Jonglei 95.9 FM, a private radio station in the state capital, Bor town, for what it said was a breach of the government protocols.
The shutdown was effected on Thursday afternoon. 
John Samuel Manyuon, the state information and communication minister, told Radio Tamazuj Thursday that he ordered the shutdown because the station was not abiding by the protocols and that it has also been involved in politics.
"We suspended them because in any public events having a guest of honor when you are there covering you need to respect (protocol)," he said. "Because when you leave out speeches of the high profile people, especially the guest of honor without clear evidence, then you start telling us that things shared are not in line with events. Is it the right of the media to scrutinize speeches?"
He added: "We did not just jump on their necks. We formed a fact-finding committee that was to hear their case. They came to us telling us that they intended it and they do not work with any protocols and that what was spoken the other day was nonsense."
Minister Manyoun said the radio station will remain closed until further notice.
"This case is politically motivated. The media has the intention of doing that. They are not nonpartisan. Clearly, they are playing some of their interests along that line," he charged. "If they are politicians, they should leave the radio station. As soon as the investigation is over, we will see what to do next; whether to put them on air."
One employee of the radio station who preferred anonymity confirmed the closure.
"We received the suspension letter. The radio was shut down by the information ministry director-general and security forces. They said we did not play the governor's speech on 16 May," he said.
The Editor-in-Chief of Jonglei Radio FM, Deng Gai, also confirmed the closure.
"It is true that Jonglei Radio station is shut down. We do not have much information about why it was shut down but what I know so far is that the state government is complaining about what they called a breach of the government protocols," he said.
According to Gai, there was a broadcast made by the station on 16 May SPLA Day, and the story was broadcast but the governor's message was run last and this was the basis of the complaint.
"In the letter that I saw, they were asking why Radio Jonglei breaches the government protocols and did not broadcast the governor's message first," he said. "The management of Jonglei Radio station will make a follow-up because it was just shut down a few minutes ago. We are going to follow up with other authorities and it will be reported to the media authority and we shall see what will happen."