Public river transport suspends operations over high taxation in Jonglei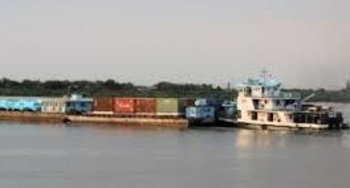 Commercial boats operating between Bor town and Mingkaman in Eastern Lakes State have suspended their operation since Tuesday, citing high taxes and harassment by the government authorities.
Speaking to Radio Tamazuj on Thursday, Elijah Thongbor, the secretary general for the Jonglei State Boats' Union said the suspension will hold until further notice, saying the government has slapped heavy taxes on them.
"We pay 10% to the state authorities. So where do 20% come from? Our office is now closed because they are also demanding 44, 600 SSP in tax from February 9," he said.
Thongbor also revealed that the head of the Boat's Union was arrested for signing a declaration that they would not pay government taxes. The case is expected to be heard in court on Monday.