ADDIS ABABA -
19 Jul 2013
Probe into killing of Ngok Dinka chief and Misseriya tribesmen begins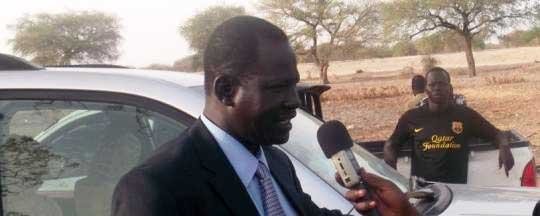 A committee convened by the AU and UN has started its investigation into the assassination of the Paramount Chief of Ngok Dinka, Sultan Kuol Deng Kuol, 12 members of the Misseriya tribe and UNISFA forces.
A reliable source from Ethiopia confirmed to Radio Tamazuj that the committee has held a meeting that included representatives from Sudan and South Sudan in order to talk about the legal aspects and agree on a mechanism.
The source further mentioned that representatives of security and law enforcement agencies from both Sudans took part in the meetings which are expected to conclude today.
The source also confirmed that the two parties had agreed on the significance of transparency and integrity in the work of the committee which is expected to hear all parties involved in the incident.
Related content:
Probe into Dinka Ngok chief's killing starts in Abyei (28 June 2013)
Abyei citizens returning home after Sultan's death (30 May 2013)