Primary exams kick off in Doro refugees camp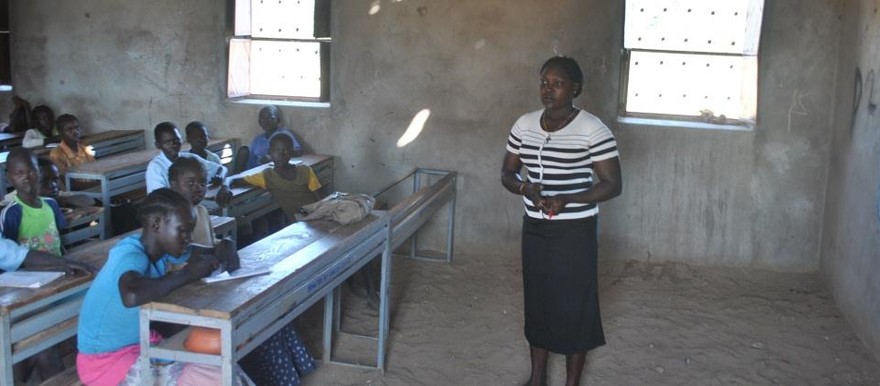 The primary leaving certificate examinations kicked off in one of the camps for refugees from Blue Nile. Schools in the camps in Maban County of Upper Nile are struggling to educate more than 20,000 pupils.
Doro camp faces a severe shortage in teachers and teaching facilities. Problematic for organizations trying to help in the education sector is that the curriculum familiar to students and pupils alike is an Arabic one.
al-Rehya Ahmed Noreen, the education coordinator in the camp, told Radio Tamazuj from Maban County that, examinations started Saturday with more than 88 pupils now ready for grade eight exams in order to join secondary schools neext academic year.
Noreen disclosed that there are 10,000 pupils from the lower classes already early started the exams, noting that the exams are set from the old national syllabus of the Republic of Sudan, adding that there were coordinating with the Upper Nlile state ministry of education to arrange the testing.
He further pointed to the lack of teaching facilities such as classrooms, books, chalk boards, in addition to well trained teachers.
The official pointed out that nearly 20,000 pupils were supposed to be in high schools, but due to the ongoing civil war in Blue Nile region since September 2012 they did not managed to pursue with their studies. They are now in the camps but not studying due to lack of education possibilities in the camps.
Noreen stated that the aid organizations did not provide necessary educational aids, in addition to the problems due to the change in the education curriculum to new system of the Republic of South Sudan which requires teachers to be trained and use English as the main instructional language in the country, while most of pupils are from Arabic language background.
File photo: A school in Kauda, South Kordofan (Radio Tamazuj)