Prices shoot up in Khartoum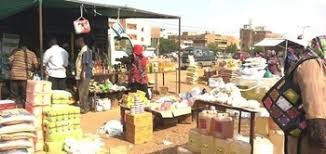 Prices of essential commodities have shot up at the market in the Sudanese capital Khartoum, locals said.
Speaking to Radio Tamazuj on Sunday, several residents decried the rise in prices and deteriorating economic situation.
They said there wasn't enough money to buy essential goods at the market. "A sack of sugar costs 1,200 SDG whereas a jerrycan of cooking oil increased from 1,000 SDG to 1,200 SDG," one resident said.
The grumbling residents further said prices of vegetables have also increased dramatically at the market in Khartoum city.
The residents urged the government for immediate intervention.