Prices hike in Aweil as protests continue in neighboring Sudan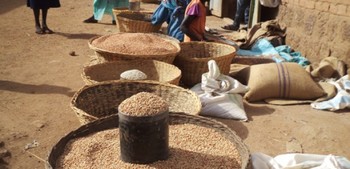 Aweil chamber of commerce chairman said the prices of commodities have rapidly increased recently compared to previous months in the border state with Sudan.
Speaking to Radio Tamazuj on Thursday, Malong Deng Nyuany, said the price increase is linked to Sudan's current economic situation, as the state imports most of its goods from Sudan.
"The problem in the north is what is affecting us here in Aweil. If those problems are solved soon, our problems will also be solved," he said.
"The goods we have here are brought from Sudan. I would like to tell our people to be careful with whatever little they have for now because we expect goods to come in in a few days including sugar and flour," he added.
Sudan economy has been on the decline, forcing the government to recently increase bread prices, a move widely protested across the country.