Prices fall dramatically in Renk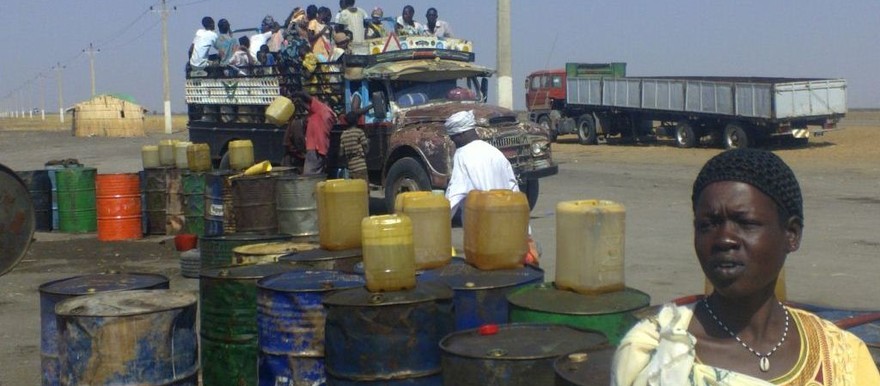 Consumer prices in Renk in the Upper Nile have fallen dramatically in anticipation of the official opening of the border with White Nile state to the north. The opening of the border is part of the cooperation agreements signed recently between Sudan and South Sudan.
Citizens in the town report a drop in prices of up to 50%. A sack of sugar dropped from 700 pounds to 400 pounds, and sack of onions dropped from 1000 pounds to 500 pounds, a sack of flour weighing 50 kilograms moved from 600 pounds to 300 pounds.
The citizens also said the state is witnessing a significant increase in availability of consumer goods.
Photo by Radio Tamazuj: A truck stop on one of South Sudan's only paved roads, near the border between White Nile and Upper Nile.