Press release: Reporter arrested after covering evictions in Ethiopia dam region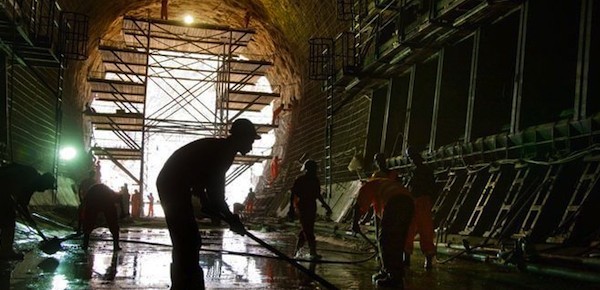 Ethiopian authorities have detained since Friday a reporter who sought to interview people evicted from their homes in a region where the government is building a contentious hydro-electric dam on the Blue Nile, according to a news report and the reporter's editor. The Committee to Protect Journalists said today that the case highlights authorities' disregard for the rule of law and its systematic efforts to suppress news critical of government officials.
Muluken Tesfahun, a reporter for the private weekly Ethio-Mehedar, is being held in a prison in the town of Asosa, capital of the Benishangul-Gumuz region, Getachew Worku, the paper's editor-in-chief, told CPJ. Muluken has not been formally charged or presented in court, Getachew said. The detention appears to run counter to constitutional guarantees that a person be brought to court within 48 hours of arrest.
"By arresting journalist Muluken Tesfahun for gathering information from the victims of forced relocation, Ethiopia is once again criminalizing independent journalism," said CPJ Africa Advocacy Coordinator Mohamed Keita. "Ethiopia should make good on its obligation as a member of the U.N. Human Rights Council to uphold citizens' rights by releasing Muluken immediately."
Local security forces picked up Muluken on Friday in the village of Dobi and confiscated his reporting equipment, the U.S. government-funded Voice of America reported, citing Getachew and members of the journalist's family. Ethio-Mehedarassigned Muluken to report on the return ofthousands of ethnic Amhara, Oromo, and Agew farmers who had been forcibly evicted from their land in mid-March, Getachew said.
Ethiopian state media have not reported in detail on the evictions, despite local testimony reported by VOA and accusations of ethnic cleansing made by opposition parties, according to local journalists. After weeks of silence, Prime Minister Hailemariam Desalegn acknowledged the evictions in an April speech in the House of Peoples Representatives. The prime minister called the action "illegal," blaming it on lower-level officials and inviting the displaced to return. This month, Federal Affairs Minister Shiferaw Teklemariam announced the arrests of 35 Benishangul officials in connection with the evictions.
Neither federal or local authorities have provided an official explanation for the evictions, and it's not immediately clear they were directly related to construction ofthe Grand Renaissance Dam,which the government says will be Africa's biggest power plant. The dam's impact on water supply has renewed international tensions between Ethiopia, Egypt and Sudan.
The Ethiopian government has denied allegations of coercion, abuse, and violence in unrelated resettlement programs, in which authorities have displaced small-scale farmers in order to lease large tracts of land to foreign commercial farmers, according to international news reports.
With eight journalists behind bars, Ethiopia trails only Eritrea among Africa's worst jailers of journalists, CPJ research shows.
CPJ is an independent, nonprofit organization that works to safeguard press freedom worldwide.