WASHINGTON DC -
15 Jul 2013
Press release: On-going violence in Jonglei State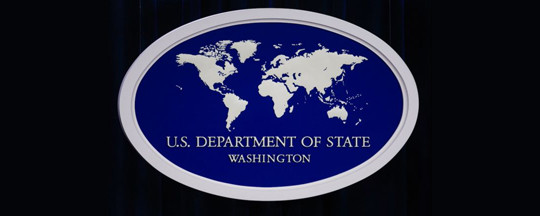 On behalf of the US Department of State, spokesperson Jen Psaki has issued a statement lamenting the on-going violence in Jonglei State, South Sudan:
The United States is deeply concerned by the on-going violence in Jonglei State, and by mounting reports of abuse of civilians, including killings, beatings, and looting and destruction of homes and humanitarian facilities in Jonglei State. We are also concerned about specific, recent reports of a mobilization of armed youth and reported clashes in Pibor county. We urge all parties – including the Sudan People's Liberation Army (SPLA) and other state and non-state armed actors – to end the violence, and to work toward peace and reconciliation through dialogue.
We call on the Government of South Sudan to meet its obligation to ensure the safety and security of all civilians, and to protect and respect their universal human rights regardless of their background or ethnicity. The Government also has an obligation to hold accountable those individuals responsible for the violence and who have committed human rights abuses – including members of the security forces – through transparent judicial processes that respect the rule of law. We continue to encourage the parties to the conflict to implement the resolutions agreed at the All Jonglei Peace Conference, and to work toward peace, reconciliation, and tolerance.
We continue to support the United Nations Mission in South Sudan's efforts to protect civilians. We urge all parties to provide unfettered humanitarian access to all areas of Jonglei, including by allowing UNMISS to conduct patrols, and by permitting humanitarian workers and representatives of the United Nations to provide assistance and protection to all affected populations, and to enable all wounded to access medical care.
The United States stands ready to help provide humanitarian assistance to those affected by the on-going violence across Jonglei State, and to support reconciliation efforts and improvements in security. Building a lasting peace in Jonglei is essential to reaching the vision South Sudan articulated at its independence – of forging an inclusive, democratic state at peace internally and with its neighbors.