President Kiir to Pagan, Cirillo: 'Come back home, let's set history on a correct course'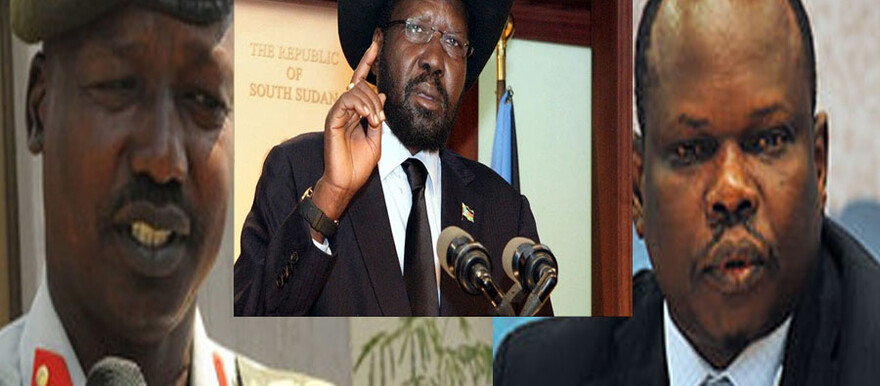 President Salva Kiir Mayardit is calling on his political rivals and former leaders of the Sudan People's Liberation Movement/Army (SPLM/A) to return to Juba and join the process of political transition.
Pagan Amum Okech, leader of the opposition Real SPLM and the spokesperson of the Non-Signatories South Sudanese Oppositions Group (NSSSOG), and Thomas Cirillo Swaka, leader of the National Salvation Front (NAS), and others are in talks with the transitional government to incorporate the holdout groups into the September 2018 peace agreement. However, the talks mediated by the Community of Sant' Egidio based in Rome, have been slow.
Last month, Pagan and Cirillo signed a political memorandum forming the NSSSOG and called for a round table dialogue conference of South Sudanese stakeholders to discuss the fate of the nation post the transitional government which was to end in February next year. 
The group alleged that President Kiir wanted to extend his term of office and called for a rejection of such a move.
But, the parties to the revitalized peace in Juba announced an extension of 24 months from February next year. The current government will remain in office till February 2025.
While concluding his speech during the ceremony, President Kiir called upon Pagan and Cirillo to return and support the government implement the pending tasks.
"I close this message by calling on two of them, in particular, to come back to South Sudan and collaborate with us in creating conditions for a complete political transition from war to lasting peace," Kiir said.
"Comrades Pagan Amum and Thomas Cirilo should come back home and join hands with us in Juba, like some of their comrades have. We were together in the liberation, and while we have differed, we need them to join us now to set history on a correct course," he added.
Pagan, the former SPLM Secretary-General, announced his resignation from the party in 2019 and formed the Real SPLM, while Thomas Cirillo, a top general in the national army, broke off and declared his insurgency in 2017.