President Kiir meets Adwok Nyaba in Juba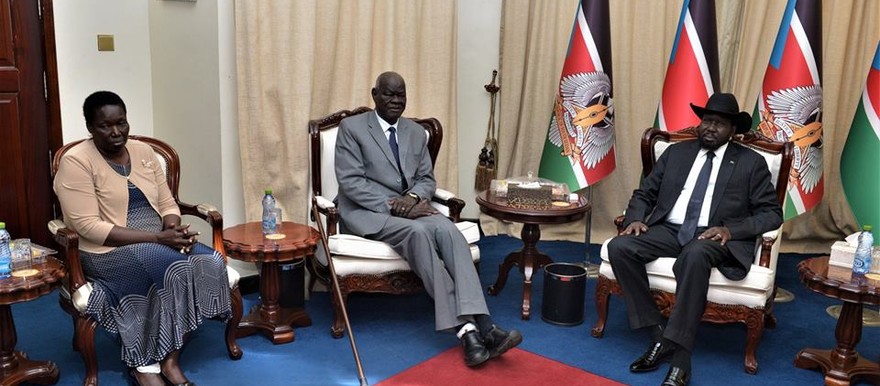 President Salva Kiir Mayardit on Tuesday met Professor Peter Adwok Nyaba, a leading member of the opposition SPLM-IO, after years in exile following the outbreak of conflict in 2016.
According to state-owned media, the head of state and former Minister of Higher Education discussed the peace agreement and how leaders can work together to restore stability in the country.
Adwok, who was accompanied by his wife Abuk Papiti expressed gratitude to meet the president, appealing to all to work for peace in the country.
The opposition official who has been out of the country since the conflict erupted in 2016, only returned to Juba two weeks ago.