President Kiir leaves for South Africa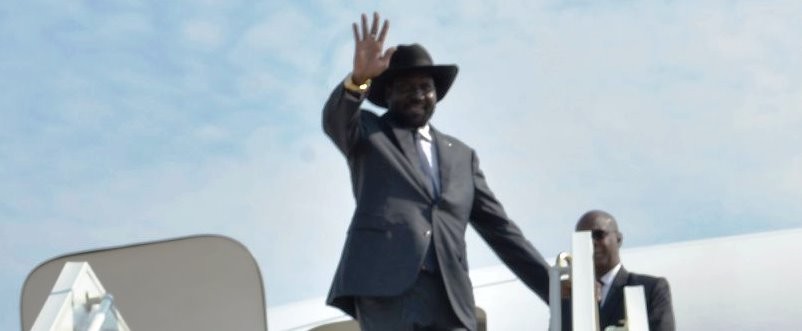 South Sudan's President, Salva Kiir Mayardit, left Juba this morning for a working visit to South Africa, the president's office said.
The president's spokesman, Ateny Wek Ateny, said President Kiir will discuss the status of the September 2018 peace deal with South Africa's President, Cyril Ramaphosa. "They will discuss the outstanding issues, the security and the issue of states, as well as the unity government which is expected to be formed," he explained.
Ateny further said President Kiir will also hold bilateral talks with South Africa's president. The presidential spokesman disclosed that President Kiir will discuss cooperation between South Sudan and South Africa in the oil sector.
The president was accompanied by cabinet affairs minister Martin Elia Lomuro, petroleum minister Awou Daniel Chuang, Nilepet managing director Chol Deng Thon, among other officials.
The visit comes after South Africa-mediated efforts to resolve the contentious issue of the number of states in South Sudan have all stalled.
South Africa's Deputy President David Mabuza took over mediation efforts last month, in the latest bid to push stalled talks between President Salva Kiir and opposition groups.