President Kiir launches national dialogue in Juba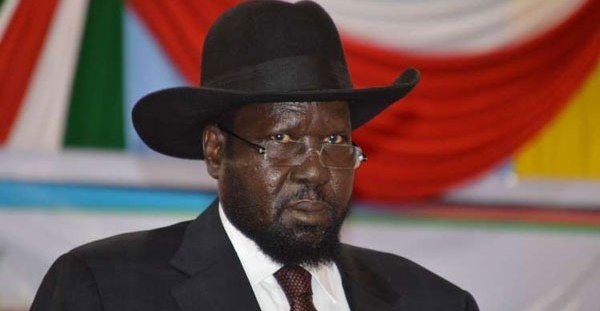 Photo: President Kiir (AFP/Samir Bol)
South Sudan president Salva Kiir has officially launched the long awaited national dialogue initiative today at Freedom Hall in Juba where the national dialogue steering committee would be sworn in before the deputy chief justice.
The ceremony is being attended by President Kiir, Uganda's President Yoweri Museveni and top government officials. The event is also attended by heads of diplomatic missions accredited to South Sudan.
In December 2016, President Kiir, whose wrangling for power with his former deputy Riek Machar plunged the world's newest nation into a brutal conflict, Kiir called for "national dialogue" to end the ongoing civil war.
Kiir pointed out that the national dialogue will be bottom-top approach to address local grievances and political issues in the country.
But the opposition described the dialogue to end the ongoing conflict as "bogus".
Photo: President Kiir (AFP/Samir Bol)