Pre-Transitional committee in need of financial support: Opposition official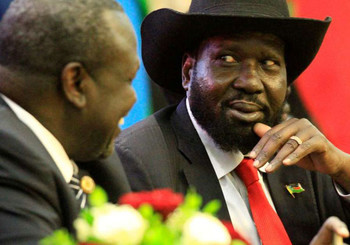 SPLM-IO Secretary-General allied to Riek Machar has acknowledged that the slow implementation of the revitalized peace agreement is due to a financial deficit.
Speaking to Radio Tamazuj on Saturday in Khartoum, Tingo Peter said the National Pre-Transitional Committee (NPTC), a body tasked with the oversight and implementation of the activities of the 8-months pre-transitional period cannot meet its timelines if they do not have sufficient resources.
According to the peace agreement, some of the activities include training of troops for a national army and the demarcation of state borders. He said these activities need to be completed by mid-next year when the transitional period begins.
Peter called on donors and friends of South Sudan to financially support the implementation of the peace agreement he says will bring lasting peace to the country.
The opposition official reiterated SPLM-IO's full commitment to implement the agreement.