Pope appoints new apostolic administrator for Wau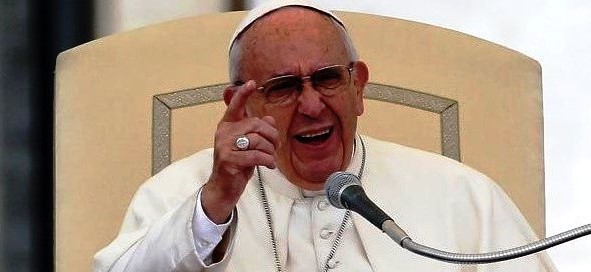 Pope Francis on Monday appointed Archbishop Stephen Ameyu as the apostolic administrator of Wau diocese until a new bishop is appointed.
Archbishop Ameyu is now serving as the Archbishop of the Archdiocese of Juba and as the Apostolic Administrator of the Diocese of Torit.
"On behalf of the Apostolic Nuncio, H.E and Archbishop van Megan, I wish to announce to you that the holy father Pope Francis has today 21st September 2020 has appointed His grace and most Reverend Stephen Ameyu as Apostolic Administrator of Wau diocese which he will govern until the new bishop is chosen. This appointment takes effect immediately," Reverend Father Marko Mungu read the statement on Monday.
The statement further says that Archbishop Ameyu will continue serving as the archbishop of the diocese of Juba and the apostolic administrator of Torit Diocese.
Bishop Ameyu replaced Reverend Father Marko Mungu who was appointed administrator of Wau Diocese in 2017 after the death of Bishop Rudolf Deng Majak.
The head of the Catholic church also appreciated Marko Mungu for his service in the church.