Political situation in Juba improved- Bakasoro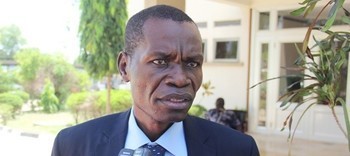 File photo: Joseph Bangasi Bakosoro. (Radio Tamazuj)
The political situation has improved tremendously in Juba after the signed peace deal, a leading opposition official said on Wednesday, after spending more than two weeks in the capital.
President Salva Kiir and several opposition groups signed the peace deal on September 12 in Addis Ababa. The peace accord is under the IGAD supervision.
Joseph Bangasi Bakasoro, head of the opposition group South Sudan National Movement for Change, said:" I am happy to see improvement in the political environment in Juba."
Speaking to Radio Tamazuj, Bakasoro lauded the peace that is currently prevailing in the country." Doors are open now. People can come to Juba and leave without any problem," he said.
However, he called for full implementation of security arrangements to pay the way for the formation of the unity government in May 2019, pointing out that the peace deal has fallen behind schedule.
The opposition official said lack of funds was hindering their effort to implement the signed peace agreement. "The government is looking for money and the guarantors are also working to fund the agreement," he said.
Bakasoro urged all holdout opposition groups to give peace a chance in the country. "We call on all South Sudanese to give peace a chance because our people are suffering, so let's embrace this peace," he said.
The IGAD Council of Ministers will meet in Addis Ababa on Friday to discuss the implementation of the signed peace deal in South Sudan.