Political parties call for formation of unity government on 12 Nov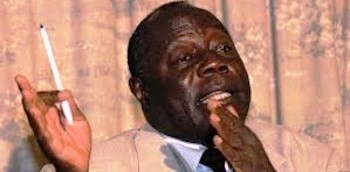 Photo: Angelo Beda
The Political Parties Conference in Juba this week has urged parties to the peace agreement to form a unity government on November 12 as stipulated in the agreement.
The conference organized by the National Dialogue Committee which took place on 28th and 29th October 2019 brought together about 50 political parties and armed opposition groups.
A communiqué by the conference seen by Radio Tamazuj calls on the Nation Dialogue Committee to mediate between the government and the main opposition SPLM/A-IO to resolve the outstanding issues and ensure the unity government is formed on time.
"We remain fully committed to the R-ARCSS and call for the timely formation of the Transitional Government of National Unity on the 12th of November 2019," the statement reads in part.
Speaking to Radio Tamazuj on Thursday, the coordinator of the National Dialogue Daniel Akau said a majority of the parties represented insisted on the formation of the government on November 12.
He added that the participants also called upon the committee to pressure the government to promote democracy and implement the peace agreement.
The leader of the South Sudan Opposition Alliance SSOA, Josephine Lagu, described the meeting as successful saying the parties were enlightened on the three regional conferences held earlier.
The parties also called for opening up of political space for the parties to allow dialogue and promote democratic political culture.
The conference called on the South Sudanese, the region and the international community to embrace the National Dialogue process and support its outcomes at the final conference in December.