Political dissident Telar Deng meets Kiir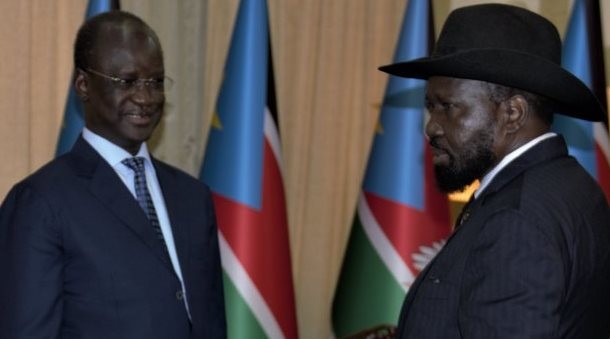 South Sudanese President Salva Kiir Mayardit met with prominent dissident Telar Ring Deng in Juba on Saturday.
The two men appeared on South Sudan television smiling and shaking hands.
Former ambassador Telar Deng returned to Juba on Thursday after a self-imposed exile in neighboring Kenya. He was initially aligned to former army chief turned rebel leader, General Paul Malong Awan.
In a statement after the meeting, Telar said they discussed with President Kiir how South Sudanese leaders can work together to bring peace in the country.
Telar, a former ally of Kiir, said no political solutions that can be achieved by use of force. "So peace is paramount for us to work to convince ourselves that we are leaders of this country, and as leaders of this country, it is incumbent upon us as leaders to sit down and resolve differences," he said.
The South Sudanese politician further said South Sudan is endowed with significant amounts of resources, but they haven't been utilized properly.