Policeman arrested for shooting dead suspected criminal in Kuajok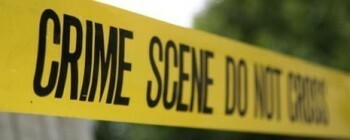 A policeman has been arrested in Warrap State's capital of Kuajok after he allegedly shot a suspected criminal who later died in a hospital on Monday night, police authorities said.
Warrap State Police Commissioner Major General John Bak said the deceased was shot while trying to break into a house at the Mayen Gumel Block 14 residential area.
"The man was shot to death yesterday by a policeman when he was trying to climb up the fence, trying to break in during the night. While patrolling, the police tried to stop the suspect. But he ran and the police fired at him and when he was rushed to Kuajok Hospital, he died the same night in the hospital," he explained.
He added, "The police have arrested the one who shot the late and now he waits for the court procedures in police custody. The body will be handed to relatives for burial."
Meanwhile, Gabriel Madut Ayok, Kuajok Town Mayor, confirmed the incident and said the police are mandated to protect life and property and not to take life.
"He (suspect) refused to stop, and it is the mandate of police to scare run-away criminals, but the police should not shoot a person to death. That's why the policeman is arrested too," he said.