Police say security stable in South Sudan capital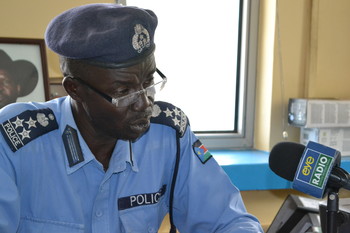 South Sudanese police spokesperson, Daniel Justin Boula, has reassured the citizens of Juba that the security situation is calm, dispelling rumours that some army generals are plotting to release former army chief, Paul Malong from house arrest by force.
The former chief has been under house arrest since May after his dismissal by President Salva Kiir under allegations that he would rebel against the government.
Speaking to Radio Tamazuj on Wednesday, Justin said that the rumours that have been circulating in the capital that a group of SPLA generals have rebelled and are plotting to release Malong are untrue.
He claimed that the security forces in the town are in control and only two isolated incidents have been reported in Juba within the past two days.
The first incident involved a man who fired at the night patrol and was arrested while the second was about a shoot-out but investigations are ongoing to establish the cause.