Police ban movement of women at night in Tonj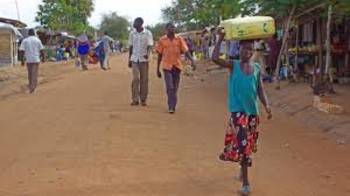 The Director of Criminal Investigation Department in Tonj state has banned movement of women in the market at night.
Makuei Ramadan said over twenty five per cent of women are always found moving at night aimlessly. He called on women in the state to avoid moving at night to allow security forces to do their job.
"People should not just go town irresponsibly saying Tonj town has become state headquarters and that we should misbehave. If you are a working man you should have time with your wife and your children. For business women there should be time for you to open and close, so as to allow time for police to check on criminals," he said.
The official made the remark on Friday after receiving a security report which indicated that security night patrols find many women loitering in the town at night.