Plans for peace conference between two tribes in Tonj and Wau states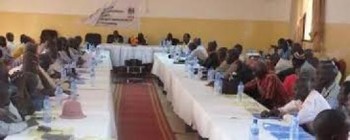 Authorities in Wau State have announced plans for a peace conference between the Luo tribe of Wau and Dinka of Tonj that will take place at Wanbai area in Roc Roc Dong County on 18 June.
Governor of Wau Andrea Mayar said during a meeting with the joint peace committee that the conference aims at creating harmony between the two tribes.
The official pointed out that the conference is also to allow the two communities to discuss their differences and common concerns in a better way.
Local farmers in Jur River County and pastoralists from neighboring Tonj state have been in a conflict that left dozens of people dead and many others displaced from their homes since February.