Plane slides off runway at Juba airport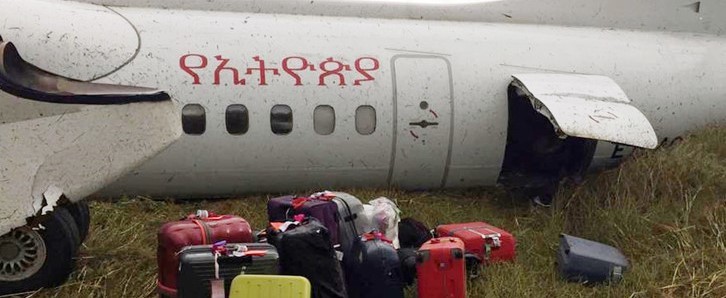 An Ethiopian Airlines flight veered off the runway while departing from the Juba International Airport this evening, airport authorities said.
Kur Kuol Ajieu, the airport's general manager, told Radio Tamazuj this evening that an Ethiopian Airlines flight that was heading to Addis Ababa skidded off the runway while taking off at Juba Airport.
"The plane slid off the runway while taking off due to bad weather conditions in Juba at around 6:30 pm, so I want to tell the public that the aircraft did not crash," he explained.
All 21 passengers and crew members were removed from the aircraft and are now safe, the general manager said, adding that no injuries were reported.
"The passengers will travel with another flight on Wednesday. The runway is very clear now and our operations haven't been affected," he said.
In 2014, South Sudan's government extended the airport's runway by 700 meters.