Plane crashes in Yirol killing more than 11, investigation underway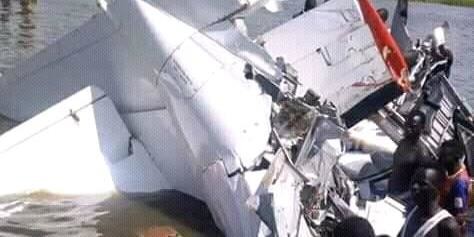 A plane crashed in South Sudan's Eastern Lakes State on Sunday morning, killing more than 11 people on board and leaving several others missing, a top state official said.
Southwest aircraft, a chartered plane, crashed into a river in Yirol town.
The governor of Eastern Lakes State, Gen. Mangar Buong, told Radio Tamazuj that the plane, on a domestic flight from Juba to Yirol, crashed around 8 am.
He revealed that there were more than 20 passengers, including crew members, adding that 11 of the passengers including foreigners were found dead according to preliminary reports.
Mangar pointed out that the authorities are searching the people still missing following the plane crash.
The governor noted that four passengers, including two children and a foreigner have survived the crash.
Mangar said authorities were investigating the cause of the crash and that the process of removing bodies from the Yirol River is ongoing.
The top state official offered his condolences to the families of those who died in the crash.
More to follow