Pibor citizens complain of high prices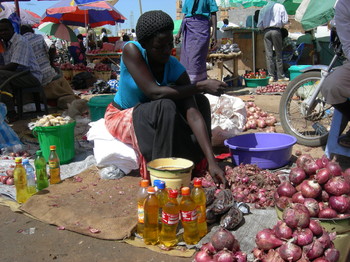 Photo: Woman selling commodities in Juba market (Nile merchant)
Residents of Pibor town in South Sudan's Boma Stat have complained about hikes in prices of essential commodities in the market.
Speaking to Radio Tamazuj, several citizens from Pibor said food items were very expensive in the market.
A citizen further said that the price of 1 kilogram of maize flour is sold at 600 South Sudanese Pounds.
Insecurity between Juba and Pibor has forced people to resort to travel by air, the main mode of transport.