Photos: Ex-rebel commanders in Mayom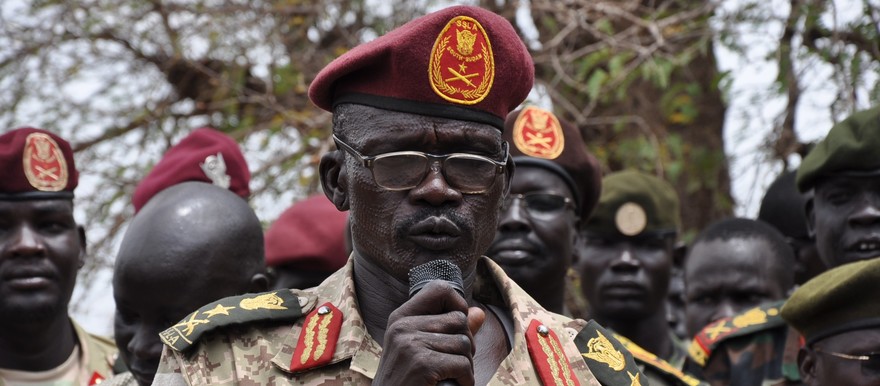 Two senior ex-rebel commanders who crossed from South Kordofan State into South Sudan have quartered their troops in Mayom County in preparation for reintegration into the South Sudanese army.
Matthew Puljang (pictured above) and Karlo Kual (below) have a force of roughly 3000 men with about 72 vehicles. The SPLA Division Command has given them a site to settle in Mayom County for the time being.
The rebels were active in Unity State in 2011 and early 2012. They surrendered late last month after a presidential promise granting pardons to forces that took up arms against the government.
Last month's amnesty order followed the diplomatic breakthrough in security talks between Sudan and South Sudan in March, at which time negotiators agreed to stop supporting rebels in each other's territory.
Terms of the reintegration are not yet clear. Puljang previously brought his forces to Mayom in February 2011 as part of negotiations to re-joing SPLA, but they later withdrew by force after talks broke down.
Download (pdf): Republican Order Number 6/2013, Granting of Pardons to the Forces which took up arms against the Republic of South Sudan, 25 April 2013