Peace monitors highlight other pending tasks in peace deal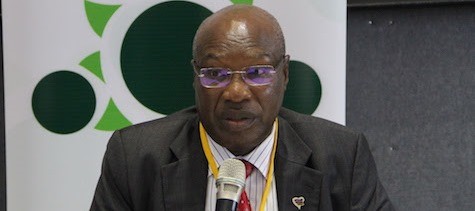 RJMEC Interim Chairperson Augostino Njoroge. Photo/RJMEC
The Reconstituted Joint Monitoring and Evaluation Commission (RJMEC) on Thursday highlighted other critical pending tasks vital to the formation of a unity government.
Speaking during the meeting that brought together parties to the peace deal and other stakeholders, RJMEC Interim Chairperson Augostino Njoroge said the other pending tasks include the resolution of the number and boundaries of the states, enactment of the constitutional amendment bill and the other bills, and agreement on allocation of ministerial portfolios.
He added that others are the submission by the parties of their nominees for the transitional legislative assembly to the constitutional amendment committee and the complete demilitarization of civilian centers.
The peace monitor called on the parties to meet and resolve the outstanding issue of the number and boundaries of states without further delay. He also urged the leadership of the parties to meet very soon and agree on what options are available come the 12th November deadline.
Njoroge also highlighted progress made in the cantonment of forces. "Out of the 25 designated cantonment sites for the opposition and 10 barracks for government forces, 24 cantonment sites and 6 barracks are operational," he said.
However, he stressed the need to fastrack the registration and screening in the remaining sites particularly components of the police and the national security.
Mr. Njoroge appealed to the regional and international partners and friends of South Sudan to enhance their financial, political and in-kind support to the full implementation of the revitalized peace agreement.
Amid mounting global pressure on South Sudan's leaders to resolve all outstanding issues and form a unity government by 12 November, members of the UN Security Council are scheduled to visit Juba on Sunday to put their weight behind the political process.
President Salva Kiir, opposition leader Riek Machar and a number of other opposition groups signed the peace agreement in September 2018, but the rival parties had been unable to iron out issues related to critical tasks.