Peace monitors considering next step to solve deadlock over states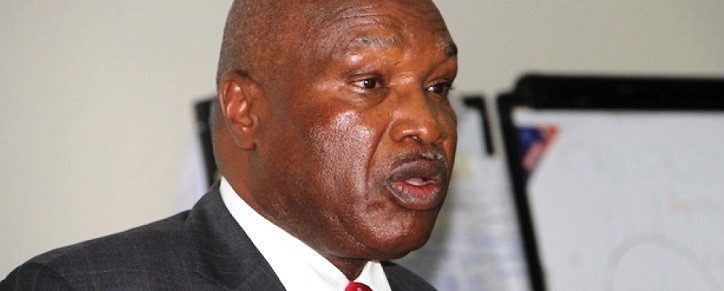 File photo: Interim Chair of RJMEC Augostino Njoroge
The body monitoring South Sudan's peace deal says it is considering its next move should the rival parties continue to battle over state allocations.
Amb. Lt. Gen. Augostino Njoroge, interim chairperson of Reconstituted Joint Monitoring and Evaluation Commission (R-JMEC), told Radio Tamazuj this morning that the consultative meetings between the parties over responsibility sharing at the state and local governments ended in a deadlock persisting as they could not agree on a single point.
"Unfortunately, the parties have not been able to agree on the allocation of the 10 states, despite the formula given by the revitalised agreement," he said.
He added, "I convened a consultative meeting of the representatives of the parties to the peace agreement on March 27, but the parties were unable to agree on a compromise."
However, the peace monitor promised to continue engaging the parties to ensure that the deadlock is expeditiously resolved.
Amb. Lt. Gen. Njoroge says he is also considering referring the matter to the IGAD leadership should the parties fail to agree on the allocation of the country's 10 states.
"The best outcome is to reach a solution with a minimum loss of time and in an amicable constructive manner," he stressed.
The interim chair of R-JMEC urged the parties to the September 2018 peace deal to settle their dispute over power-sharing as soon as possible.
For his part, President Salva Kiir's press secretary, Ateny Wek Ateny confirmed that the parties are still deadlocked over responsibility sharing at state and county levels.
"The parties to the peace agreement have not yet agreed on the formula stipulated in the peace agreement. If there is no any agreement on the formula given by the agreement, they may agree on a completely different formula," he concluded.
The transitional government is not yet finalized as state governors, state ministers, state lawmakers and county commissioners are still to be appointed.
The peace deal says responsibility sharing at state and county levels shall be 55% for incumbent TGoNU, SPLM-IO 27%, SSOA 10% and OPP 8%.
The positions that shall be shared as per the responsibility sharing formula are governors, speakers of state legislatures, state councils of ministers, state legislatures, county commissioners and county councils.
The agreement also says SPLM-FDs shall have three state ministers in states of their choice.