Peace monitoring body welcomes Kiir's order for release of PoWs and detainees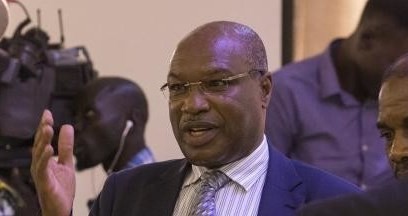 File photo/UNMISS
The Joint Monitoring and Evaluation Commission (JMEC), a body established under the terms of the 2015 peace deal, welcomed the order by President Salva Kiir for the immediate release of all Prisoners of War (PoWs) and Political Detainees.
"This is a requirement under the revitalized Agreement and an important confidence building measure," says JMEC Deputy Chairperson Ambassador Lt. Gen. Augostino Njoroge.
Under Article 2.1.6 of the revitalized agreement, Prisoners of War and Detainees shall be released immediately under the supervision of the International Committee of the Red Cross (ICRC).

JMEC urged all parties to emulate and honour their commitment to the peace agreement, cooperate with the ICRC and release all PoWs and Political Detainees without further delay and that the list of all such released persons, be made public.
The Commission further reminded the parties to the revitalized peace deal to abide fully by the provisions of the permanent ceasefire and facilitate the operationalization of the Transitional Security Arrangements and the voluntary repatriation, resettlement, rehabilitation and reintegration of returnees and internally displaced persons.
JMEC reminded all Parties and Stakeholders who have not yet submitted a complete list of their nominees to the various Agreement Institutions and Mechanisms to do so immediately in order to enable the expeditious convening of their activities.