Peace monitoring body outraged by sexual assaults on women near Bentiu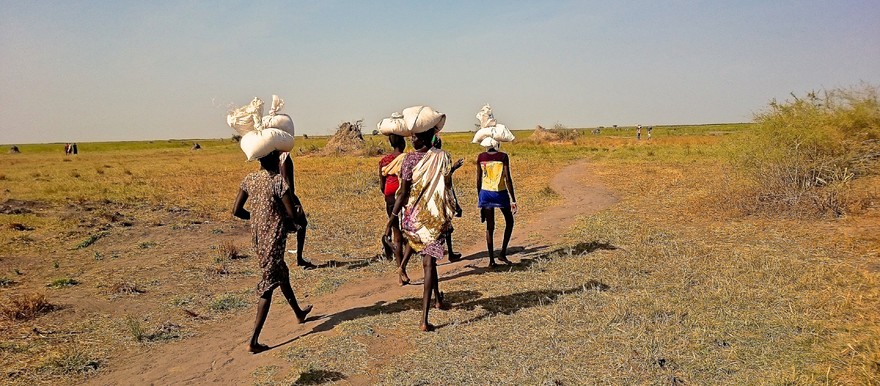 File Photo (Radio Tamazuj)
The internationally-backed body tasked with monitoring South Sudan's peace process said it is extremely saddened and outraged by the reports of rape and sexual assaults against women and girls, which allegedly occurred in Bentiu, Rubkona County, in Unity State, between the dates of 19 and 29 November 2018.

In a statement extended to Radio Tamazuj on Wednesday, the Joint Monitoring and Evaluation Commission (JMEC) said that these allegations are being investigated by the Ceasefire and Transitional Security Arrangements and Verification Mechanism (CTSAMVM).
The peace monitoring body pointed out that the preliminary investigation report confirmed that the alleged incidents occurred south of Bentiu town.
JMEC condemned this brutal and horrendous attack on defenceless women and girls on their way to relief centres which was reportedly carried out by hooded men in uniform.

"While CTSAMVM continues to carry out full investigations, JMEC calls upon the government to conduct a speedy, transparent and timely investigation into the attacks and apprehend the perpetrators, hold them to account and urge that CTSAMVM be given full access and support to complete its investigations," partly reads the statement.
"The hard-won peace agreement in South Sudan remains the best chance for long-lasting peace to end the suffering of the people. All steps must therefore, be taken to ensure its sanctity is protected and violations are dealt with by the full application of the law," adds the statement.
JMEC was established under the terms of the revitalized peace agreement to oversee the implementation of the deal. The peace accord signed by President Salva Kiir and opposition leaders in September will see the creation of a new unity government in April 2019.