PDM movement rejects new peace agreement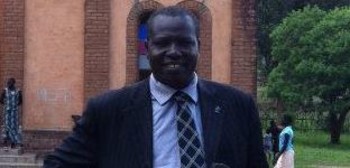 The opposition People's Democratic Movement (PDM), a member of the opposition alliance, said it did not sign the new peace deal.
The group is led by Dr Hakim Dario.
The National Salvation Front led by General Thomas Cirillo also refused to sign the agreement in Khartoum.
In a statement extended to Radio Tamazuj on Tuesday, the PDM movement said the agreement is rewarding impunity, illegality of 32 states and violations of the constitution and the 2015 peace agreement by President Salva Kiir.
The group further said the root causes of the conflict in South Sudan were not addressed by the signed peace agreement, pointing out that the agreement entrusts corrupt leaders with power to lead fundamental reforms in the country.
The agreement, according to the opposition group, does not promote devolution of power in three federal regions on 33.33% for each region.
"The mediators' proposal for power sharing is elite-centric, with high concentration of parties to the agreement from one or two regions only, which makes elite-centric power sharing unfair to the people of South Sudan in three regions of Upper Nile, Equatoria and Bahr al Ghazal," says the statement.
PDM proposed that the responsibility sharing at all levels of government should give representation and power back not to the elites but to the people in the three regions.