PDM delegate to peace negotiations suspended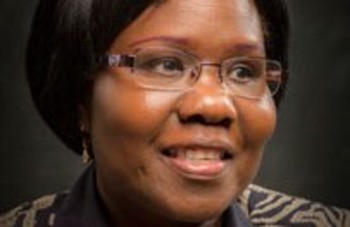 File photo: Josephine Lagu Yanga
The opposition People's Democratic Movement (PDM) has suspended one of its representatives in the IGAD-led peace process and the South Sudan Opposition Alliance (SSOA), an umbrella of nine opposition entities.
In a letter dated 10 September and addressed to the IGAD Special Envoy Ismail Wais and the SSOA interim leader Gabriel Chang Changson, PDM leader Hakim Dario said Josephine Lagu Yanga has been suspended from representing the opposition group in the peace process and the opposition alliance with immediate effect.
"She therefore no longer has authority from PDM to represent the Movement, nor to initial or sign any official Khartoum Peace Agreement related documents or protocols in the name of PDM," said Hakim in a letter seen by Radio Tamazuj.
"PDM would like to clarify that Ms. Josephine Yanga's participation in the HLRF process, from onset through February to July 2018, had been at the sole invitation and discretion of PDM, which she has voluntarily abandoned to represent only herself," he explained.
Josephine served as one of the PDM delegates to the peace talks, firstly in Addis Ababa in February 2018, and thereafter in April, and June 28 – 19 July 2018.
She is the eldest daughter of prominent politician Joseph Lagu Yanga.