Patients in agony as drugs shortage bites Rumbek hospital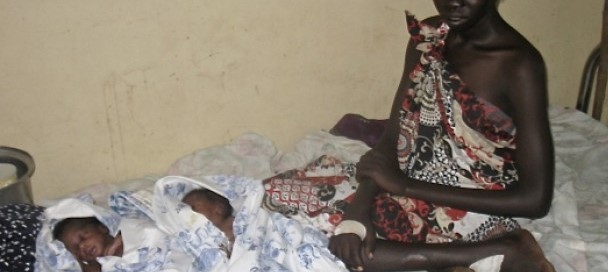 Lakes State's main hospital - the Rumbek Hospital - has been hit by an acute shortage of drugs, with patients being asked to buy their own medicines from private pharmacies.
Dr. Barnaba Bol Amukpiu, a senior medical officer at Rumbek Hospital, told Radio Tamazuj on Thursday that the hospital had run out of medicines.
"We are facing an acute shortage of drugs both consumables and injections. We used to fill forms daily and give them to CUAMM International to get some drugs. But there are no consignments of drugs that have come to the hospital," Amukpiu explained.
According to the medical officer, the health facility has been receiving patients suffering from malaria, diarrhoea, flu and other illnesses, but there are no prerequisite medicines for treatment.
"The patients are given prescription papers by doctors when they come to the hospital so that they go and buy their own drugs from private pharmacies," Dr Amukpiu said.
Dr. Peter Dor, a reproductive health officer, confirmed that the hospital is experiencing an acute shortage of drugs and other problems, which need urgent attention.
He further said pregnant mothers who visit the health facility are suffering due to poor health services, especially the shortage of medicines. He confirmed that patients are being issued with prescriptions to purchase drugs from private pharmacies.
Makuer Deng, a parent of sick children, has decried the lack of medicines at the state's main health facility. He said his two children who had cough were just issued with prescriptions to buy medicines from elsewhere.
"Drugs in private pharmacies are very expensive. Paracetamol for headache costs 200 SSP apart from other drugs, and I don't have money to buy medicines, "Makuer said.
Yok Ater, a patient who sought health services at the hospital, said he went to Rumbek Hospital but was given a prescription form without medicines.
"As a government employee, I have not been paid my salary for five months. Now, where am I going to get money to buy medicines from a private pharmacy?" He asked.
Ms Juzella Nyanagar, the chairperson of Cipuou-mat, a community-based organization in Rumbek, called on the government and its health partners to urgently supply the hospital with drugs.
Officials at the Ministry of Health could not immediately be reached for comment.
South Sudan's health care system is facing challenges due to the low budgets allocated to the health sector by the government. International organizations are now the major providers of healthcare in most parts of the country.