Parliament in darkness over shares of oil producing areas, say MPs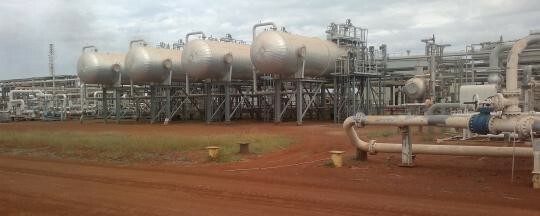 South Sudan lawmakers have said they are in total darkness over how the shares of the oil-producing areas and communities are being used.
People in Unity, Upper Nile states and Ruweng Administrative Area, by law, are expected to receive two percent and three percent shares of Net Petroleum Revenue.
These percentages are to go directly to the oil-producing areas and communities living near oilfields, according to the Petroleum Management Act 2013.
John Agany, chairperson of the information committee in the Transitional National Legislative Assembly, called on the MPs representing oil-producing areas to question governors on how the oil revenue share is being used.
According to Agany, some oil-producing states like Unity are lagging behind in terms of good roads, hospitals, and schools, although they have a good budget from oil revenue.
"You know two percent and three percent make five percent for the oil-producing states. Now, how is that money being used? Who is to follow up? Who is holding the governor accountable so that the governor is mindful of development in his area?" He asked.
 "I believe some of these governors took the money, pocketed it, and they keep quiet because they know that there is no accountability in place by the national government," he said.
Agany urged the MPs from different levels of government to monitor how the oil shares meant for the states and communities are being used.
Meanwhile, Badit Dak, a national MP representing Unity State, said a parliamentary committee tasked to follow up on the oil shares for Unity State could not ascertain who is benefiting from the oil money since 2013.
"The communities of Unity state have never ever got the percentages meant for them as we talk," Dak said.  "Imagine since 2013 up to this moment; it is 10 years. One thing is that Upper Nile is getting its share. All the counties in Upper Nile are getting their shares, it is only Unity state that is deprived of its rights," he lamented.
 "We met with the Vice President for Economic Cluster Dr James Wani Igga. He gave us more details about it, but getting the funds for the community seems to be impossible. Why is it impossible? There are people on top who are actually eating these funds," he claimed.