Parliament extends government term for 3 more years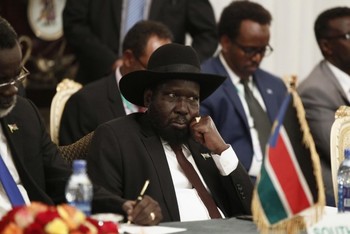 South Sudan parliament has passed a motion extending the term of the transitional government of national unity in Juba for three more years.
Addressing the press after a joint sitting by parliament and council of states, the chairperson of the information committee in the transitional national assembly Paul Yoane Bonju said the motion seeks to prevent a political void since the term of the current government comes to an end in August.
Bonju said the two houses unanimously passed the Constitutional Amendment Bill on Thursday morning, extending the government's mandate for 36 months with immediate effect.
Last week Thursday the US condemned the move. Reuters quoted a state department official speaking on condition of anonymity as saying that "the bill undermines the on-going peace talks with opposition groups and civil society." The US official said South Sudan should instead work quickly to reach a peace agreement that leads to free and fair elections.