Parliament approves third reading of National Social Insurance Bill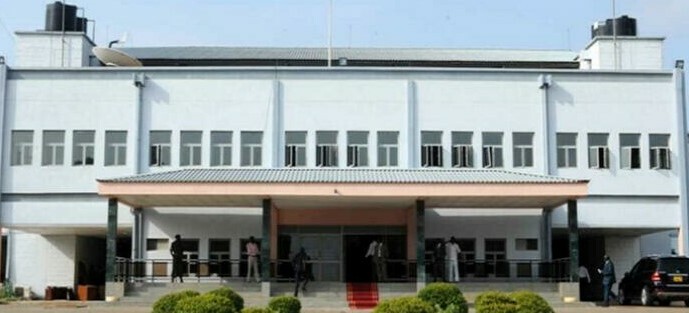 South Sudan's Transitional National Legislative Assembly (TNLA) on Monday unanimously passed the Social Insurance Bill 2023 to its third reading and directed the specialized committee on labor to conduct public hearings to enrich it before tabling it for further discussion.
The National Social Insurance Bill guarantees that every employee, whether in the private sector, NGO, or government sector, is insured by a pension fund.
Addressing Journalists after the session, John Agany, the parliamentary spokesperson, said that once passed into Law, it will benefit South Sudanese workers and pensioners.
"The question of a Social Insurance Fund is of course an obligation of every government because workers in both the private sector and government employees need to be insured so that at the end of your term of service, you have some privileges which are actually to be regulated by law" Agany said. "Now if there are no regulations which can give you the dividends of the labor that you have done, then definitely you will not benefit after reaching retirement age."
Currently, South Sudan does not have a Fund for retired civil servants and according to Agany, the bill will benefit the government as all the deducted insurance money will go to the government treasurer.
"It is a very good law that will benefit the government and it will benefit the nation of South Sudan," he said. "Another point which our people should know is that this kind of bill will raise a lot of funds for the government because every sector will be taxed by the government."
Meanwhile, Samuel Buhori Lotti, who represents Torit County in Eastern Equatoria State in parliament, said the National Social Insurance Fund is very important in many developing economies.
"As we struggle to establish institutions that will help future generations, and fast track local investment in our economy, the Social Insurance Fund is one of the important aspects of government," Lotti said. "The National Social Insurance Fund contributes a chunk to the GDP and in Kenya and Rwanda it contributes 6 and 8 percent respectively."
 "When it contributes to an economy that is where we weigh the importance of such a bill," he added.
Meanwhile, Rebecca Joshua Okwachi, the government chief whip, also pointed out that the bill is important because it will encourage the citizens not to only rely on working with the government but also in the private sector.
"This bill is very much connected with the private sector and the public outside there and that is one of the points that I was raising because most of our people are in the civil service," she said. "There is a lot of inclination to work in white-collar jobs with the government. Let us encourage our people not to look at only the government but also to go to the private sector."