Parliament adopts Kiir's speech as policy document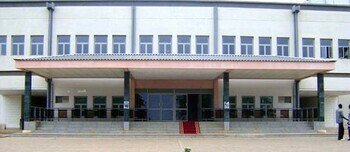 The Revitalized Transitional National Legislative Assembly (RTNLA) on Tuesday approved the speech President Salva Kiir made during the opening of the first session of the house in March as a policy document for the government.
Speaking to the press after Tuesday's parliamentary sitting, John Agany, the chairperson of the information committee who also doubles as the parliamentary spokesperson, said after thorough deliberations, the house saw it necessary to adopt the speech as government policy as raised pertinent issues.
Kiir's speech touched on several thematic areas including the status of the implementation of the peace agreement, the deteriorating economy, free primary and secondary education, development, and humanitarian issues among others.
"The speech of the president appears to address all the political issues and also developmental activities that are supposed to be carried out by the Revitalized government of National Unity (RTGoNU)," Agany said. "The resolution was made that the document has to be passed in totality. The document which was passed and adopted by the assembly is now a working policy document for the government. It addressed the key issues that the government is asked to implement and also make the way forward for development activities."
The legislator commended President Kiir for pointing out important issues and admitting that the implementation of the peace agreement is slow.
"The agreement is also mentioned there and the government is commissioned to put an eye on that," he revealed. "The speech of the president has been concluded and it is now becoming the policy document. It was submitted back to the committee concerned to include the inputs made by members and then it will be a final document."
"It will go back to the president who will then give it to the executive as a working policy document," Agany added.