Panic grips Pochalla as troops fire into air in salary protest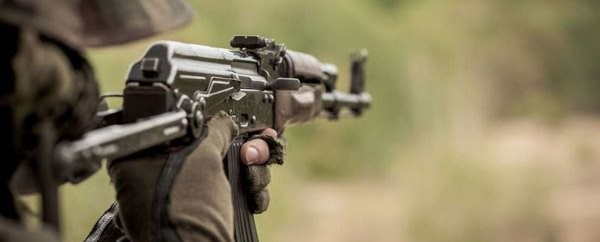 Soldiers staging a protest in Pochalla County this morning shot into the air for around three hours, officials and residents said.
There were no reports of any injuries.
The soldiers were protesting against non-payment of their salaries.
Ochudho Ochan, the acting county commissioner, told Radio Tamazuj that the shooting started as troops at the military barracks in the town of Pochalla protested against non-payment of their salaries.
"The shooting started at 7 am and continued until 10 am. The reason is because they have gone unpaid for several months. They said they only work on farmlands and sale firewood to survive," Ochudho said.
Amati Ochan, the Pochalla police director, said calm has now returned to the area after the incident.
Army spokesman Lul Ruai Koang said he had "no information" that government forces had staged protests in Pochalla.
The incident has caused fear and panic among local residents.
"We are scared. We have run to the bush because we don't know what is happening," said Mrs. Akello Gilo, a local resident.
Peter Okuwori, a teacher in Pochalla, said an RPG shell landed in a nearby school during the shooting incident. He revealed that the shell caused no damages to the school.