Pagan: resumption of oil production by the end of the month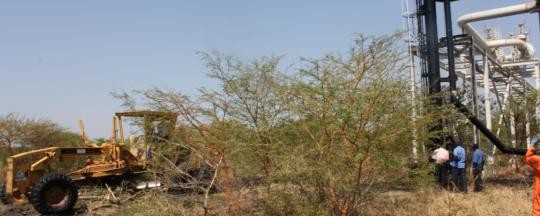 The SPLM General Secretary and South Sudan's chief negotiatior, Pagan Amum, has claimed that oil production and transportation should have resumed by the end of this month.
At a press conference in Khartoum this week, Pagan claimed that oil will be pumped through Sudan's pipelines and available for export by 2013.
However, land-locked South Sudan will continue to look for alternatives to the northern pipeline by opening channels through Ethiopia and Kenya.
Expressing readiness to mediate a discussion between Sudan People's Liberation Movement - North (SPLM-N), he dismissed the allegations that his country is supporting the rebels in South Kordofan and Blue Nile.
Khartoum recently demanded that South Sudan be responsible for disarming the rebel group. Both governments have been said to be supporting rebellions within the others' territory although two parties strongly deny this.
Noting the security risk posed by tension between Sudan and South Sudan, Pagan reassured citizens of the border areas: "We will try to overcome all the obstacles that will be encountered in the implementation of the special security agreement."