Over 700 civilians displaced after clashes in Yei River State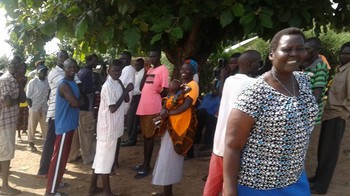 More than 700 civilians have fled their home in Soka village of Yei River State after fresh clashes between armed groups in the area, according to a local official.
Mukaya County Commissioner John Benaya said in a statement on Thursday that they have received more than 700 displaced people from the village of Soka, mostly women and children.
He revealed that the displaced families are currently living in Mukaya headquarters amid dire conditions. The local official called on relief agencies to intervene urgently before the humanitarian situation of the displaced people deteriorates further.
The county commissioner urged rebel fighters to join the peace process.