Over 50 South Sudanese teenagers arrested in Australia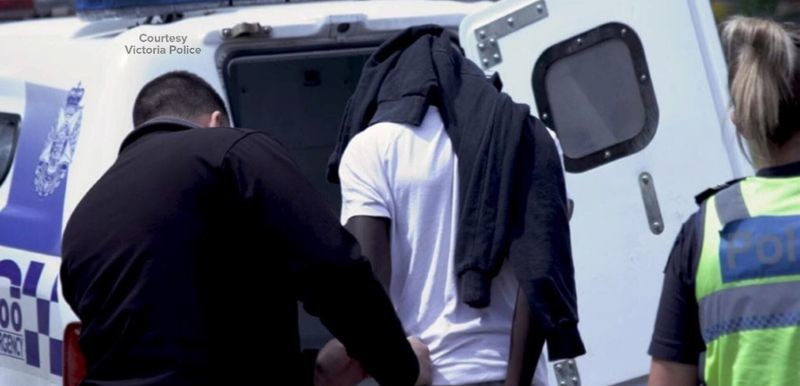 Police arrested close to 60 young offenders over a three day sting. (Victoria Police)
Police in Australia's Victoria State during the weekend arrested more than 50 South Sudanese youth as part of an operation to crackdown on youth offending across the state, a South Sudanese community leader confirmed.
Bol Aweeng Machar, the leader of the Dinka Community Union in Victoria told Radio Tamazuj on Tuesday that out of the 57 arrested, 54 are South Sudanese.
"They were collected from eastern and western suburbs while others were collected from their houses in different places within Victoria State," he said.
He said the young men who are aged between 13 to 17 years have been accused of multiple crimes.
"According to police reports, the young men were allegedly accused of robbery across Victoria shopping centres, night home invasions and stealing of cars," Aweeng added.
The community leader pointed out that most of those arrested had moved out of their family homes and were living as groups in different parts of the state.
Aweeng further said that more than 300 South Sudanese youth are in detention within Australia charged with different crimes.
He expressed his dismay at the situation saying the South Sudanese community representatives have tried to persuade the Australian government to deport the young men saying they have no future in Australia due to bad criminal records, but their cries have landed on deaf ears.
According to Australia's ABC News, the arrests made over three days in the Cranbourne, Dandenong, Reservoir, Sunshine, and Truganina, suburbs are part of Operation Liege, which is aimed at reducing youth offenses across the state.
Victoria Police Commander Tim Hansen said those arrested were allegedly behind home invasions, carjackings, and aggravated burglaries.