Over 5,000 people in dire need of humanitarian aid in Boma State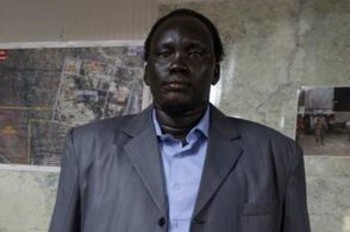 Authorities in South Sudan's Boma state are calling on humanitarian agencies operating in the state to intervene and provide aid to thousands of people after a deadly cattle raid in Jebel Boma County last Friday.
Speaking to Radio Tamazuj on Wednesday, Beko Konyi, the state minister for information said over 5, 000 civilians lack food as their cattle were looted and one cattle camp burnt to ashes during the attack.
Konyi said there is relative calm in the county after a high-level state delegation visited the area on Monday.
"Governor Yau Yau returned from Jebel Boma yesterday. He met youth leaders, the elderly and some key leaders from Jieh community. He told Jieh community to remain calm and avoid revenge attacks," Konyi said.
"Presence of arms in the hands of civilians is what is influencing them to carry out cattle raids. If all goes well, the governor said he will disarm all the civilians," Konyi added.
According to officials, more than 80 people were killed, 24 injured and about 42,000 heads of cattle looted when heavily armed youths from Murle community attacked the Jieh community last Friday.