Over 300 cows stolen in Duk raid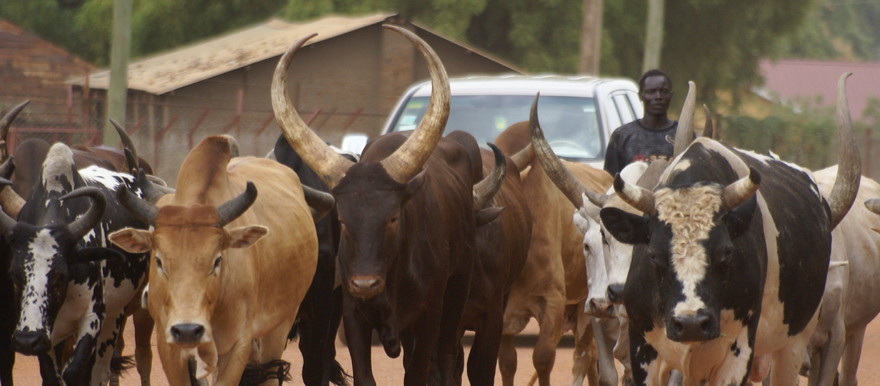 At least 370 cows were stolen during a raid by an armed group in Duk County of Jonglei State on Sunday, local officials said.
Speaking to Radio Tamazuj on Monday, John Chatim, the acting county commissioner, said the incident took place when the armed group made away with the animals from a grazing site in Pajut town on Sunday afternoon.
"Those 370 cows were raided from the Pamaideng village on the outskirts of Pajut town yesterday afternoon, no one was killed because there was no confrontation," he said.
No arrests were made in connection to the incident. But the local official blamed the attack on an armed criminal group from the neighboring Greater Pibor.
"Our youth are still pursuing the attackers eastwards. Details on human casualties will emerge as soon as they return," chatim said.
For his part, Philip Thon Leek, a lawmaker representing Duk County in the national legislative assembly, confirmed the incident, warning that the continued cattle raids will derail peace efforts among the communities in the region.
The lawmaker urged the Jonglei Investigation Committee to intervene by condemning the attack and bring the culprits to book.
"I am part of the committee. In July, we committed to ending all raids on each other. But from our side in Duk, we are still subjected to raids. No one wants to talk about it. I wrote to the head of our committee Dr. James Wani but he is quiet on the matter," Thon said.
Abucha Ali, the investigation committee mouthpiece dismissed the report as untrue.
"Concerns from Duk, we are not aware about it. Everywhere is flooded, no one will think of an attack. This is a lie. But as a government, if such concerns are brought to our attention, we first investigate and dispatch a team to call back the youth if confirmed," he said.
Pibor officials were not immediately available for comment.
Communities in Jonglei have for a long been wrangling, leading to cattle raids and child abductions. On June 11, president Kiir formed a committee to end the recurring violence in the region.