Over 30 youth trained on agro-business skills in Torit State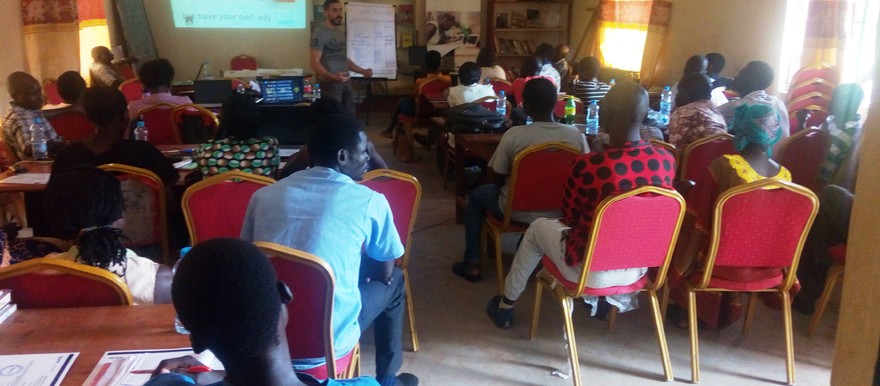 About 33 youth concluded five days of training on business and agro-processing skills in South Sudan's Torit State on Tuesday.
The training was part of a business plan competition amongst youth.
Flora Sebit, a participant, told Radio Tamazuj she is optimistic that the business management skills she acquired will help her prosper in life.
"The advantage I got from this training will help me with many things in my life and the future. I had not studied business administration or commerce, but I came to learn that you must know business planning. If you are alive in this world, you must know accounting and small finance," said Sebit.
She observed that poor management is killing several businesses.
"Many people are not in business and most businesses are not progressing because we don't understand what is lacking and how we can develop it," stressed Sebit.
Ating Benson Charles, the business support officer at SPARK, the organization that organized the five-day training, said they selected youth who were interested in the agro-business plan competition.
"It was free to everyone who meets the eligibility. Our target was youth from 18 to 35 years old and women of different ages, but capable to run a business. One of the criteria was like people who have good business ideas," said Ating.
He said the organization did some research and found out that there are some crops that are profitable in the market after adding value.
Ating further said his organization is working with beneficiaries on business plans and those with impressive business ideas will be awarded cash.
On his part, the Minister of Finance and Trade in Torit State, John Savio Otwor said business plans create job opportunities for talented youth.
He advised citizens to embark on businesses to earn a living.
"It is absolutely very helpful because it will create jobs. For those who expand their income base, they will be able to access many things in the market. The surplus they make helps them meet education expenses, improve welfare and it keeps the youth busy," said Otwor.