Over 2000 Blue Nile pupils without curriculum in Bambasi camp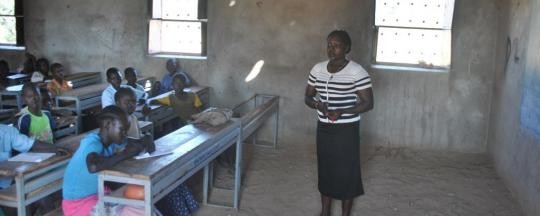 The head of the Blue Nile refugees' committee in Ethiopia's Bambasi camp, Khair el-Said Mahmoud, reports that the education system in the camp is currently facing severe challenges which mean that pupils are unable to be assessed or progress to the next year.
Over 2000 pupils based in Bambasi camp are organised, he reports, into eight classes but they lack a sufficient number of teachers as well as a school curriculum.
"The total number of pupils receiving schooling is 2247, so these pupils are facing the problem of a shortage of teachers and lack of textbooks in addition to a well-designed curriculum of the education system. This year they are supposed to sit for examinations and get promoted to the next class but they were faced by the problem of a lack of textbooks, teachers and lack of a clear curriculum which can be used for the examinations," Mahmoud added.
He claims there are fourteen voluntary Sudanese teachers who teach in Arabic and another four are Ethiopians teaching in English.
The administration of the camp met with ERA, an organization responsible for supporting education in the camp, as well as the United Nations refugee agency, UNHCR, and discussed the obstacles facing education in the camp.
If not addressed, the lack of a concrete curriculum as well as inconsistencies in the language of instruction is likely to inhibit the ability of children living in the camp to gain qualifications.
Refugees began fleeing Sudan's Blue Nile state last year after civil conflict broke out in the region. Many citizens are currently residing in camps in South Sudan's Upper Nile state or in Ethiopia.
File photo: A school in Kauda, South Kordofan (Radio Tamazuj)