Over 200 SPLA-IO soldiers abandon Machar in Upper Nile: military officer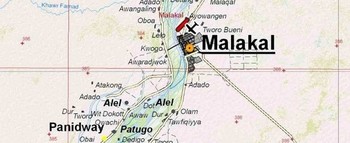 More than 200 SPLA-IO soldiers in Upper Nile State have defected to the South Sudan People's Defense Forces (SSPDF) commanded by President Salva Kiir, a military officer who declared his defection said.
Lt. Col. Yohanis Tek, the coordinator of the splinter group, told Radio Tamazuj on Wednesday that 250 soldiers of different ranks announced their defection to President Kiir on August 5.
"We are officers and soldiers loyal to the former deputy chief of staff of the SPLA-IO, General James Koang Chuol in Alel area in Upper Nile. We have defected from the SPLA-IO and joined the government," he explained.
Gen. Koang joined the South Sudan People's Defense Forces (SSPDF) in March this year and was appointed by the president as Assistant Chief of Defense Forces for Training in June.
Tek accused SPLM/A-IO leader Riek Machar, who is also the First Vice President, of not properly running the armed movement.
"There are still forces in the bush without any military guidance from Machar. For these reasons, we declared our defection from the movement. So we are now under the leadership of President Salva Kiir," Tek said.
The military officer said most of the defectors left the SPLA-IO-controlled areas.
SPLA-IO officials could not immediately be reached for comment.