Over 200 candidates to miss national secondary exams in Unity State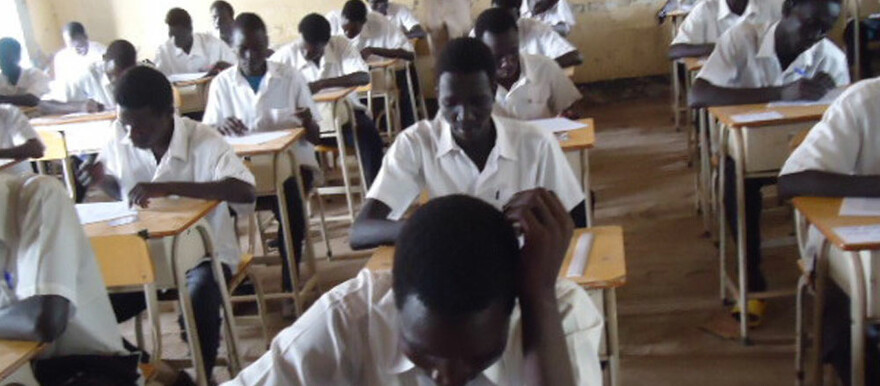 At least 208 senior four candidates in South Sudan's oil-rich Unity State will miss the Secondary School National Examinations this year, the education ministry there has confirmed. 
National Secondary school examinations are scheduled to begin on the 20th of April 2022 across the nation. 
The ministry says factors such as inter-communal conflicts, persistent floods, and poor road infrastructure will hinder the administration of exams in many parts of Unity State. 
In an exclusive interview with Radio Tamazuj on Thursday, Unity State General Education and Instruction Minister Stephen Tot Cheng revealed that the affected candidates are from Panyijiar, Koch, Mayiendit, and parts of Leer county. 
"When this happens, 208 candidates will miss exams because of inaccessibility of roads and even the transportation issue. To me, the candidates left out will hate the ministry of General Education at the national as well as the State Education Ministry," he said. 'The learners and their parents will look at the occurrence as if we don't care for their children. In addition, it will be like we are targeting them." 
While urging the national education ministry to address the matter urgently cited that candidates have been preparing for the exams and are very worried about their efforts going in vain. 
Minister Tot said this is the second time candidate in the state miss out on examinations.
In February this year, more than 300 primary eight candidates in Unity State missed out on the Primary Leaving Education exams due to index number complexities. 
"In those 303 candidates, Panyijiar was having 64 candidates, the same as Mayendit and Koch and who will again this year be missing out on the national secondary school exams," Tot pointed out.
He adds, "This has actually been bothering me all this time around. I am asking the national ministry of education why centers have been squeezed into three in the entire Bentiu area?"
Noting that although the reduction of exam centers was to curb exam malpractices, many students have been affected by the move. 
"For instance, Panyijiar county was only having three examination centers which were Gany, Nyel plus Nyel Unity, then Leer county was also having three centers; Toriya, Dhiem-Diem and Leer headquarters," he explained. "And when you come to Koch County, it also had three centers such as Mirmir, Rier, and Koch headquarters plus other areas. All these examination centers are no longer there,"
He added that only three examination centers situated in Bentiu, Mayom, and Leer counties are legitimately recognized by the national general education ministry.
"If the Senor 4 candidates also miss the national exams, it will be very painful for us as officials let alone the learners," said Tot painfully. 
Unity State was one of the epicenters of the crisis which ended in 2018. Many areas have also been hit badly by floods in recent months.