EASTERN LAKES -
26 Aug 2019
Over 20 suspects face trial over deaths and raids in Eastern Lakes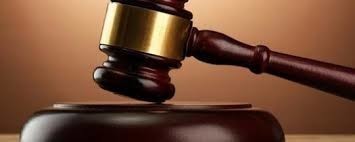 A special court in South Sudan's Eastern Lakes state is prosecuting more than 20 people associated with inter-communal clashes and cattle raids in the state.
The court established on the 10th of August is tasked with handling revenge cases among feuding communities in Eastern Lakes State.
Simon Tueny Mabor, the state minister of local government and law enforcement told Radio Tamazuj that the court is in the process of prosecuting suspects involved in inter-communal violence between the Kuacthii and Kuacdit communities of the Ciec-manyiel sections which left at least six people dead last December.
"The special court which was established has started with a trial of cases of murderers of inter-communal fighting and over 20 suspected are on trials for the incident that occurred in December last year between the community of greater Nyang Counties of Yirol East," he said.
Tueny added, "The same special court will try the other cases of cattle theft and cattle raiding as well as murder cases between the communities of Aliap, Ciec, and Atuot within Eastern Lakes State and neighboring states."
The official noted that a few cases have been finalized.
He urged the people of Eastern Lakes and neighboring states and the youth, in particular, to stop inter-communal violence, road ambushes, and cattle raids and instead work for peace, reconciliation, and unity.