Over 100 cows raided in Duk County, Jonglei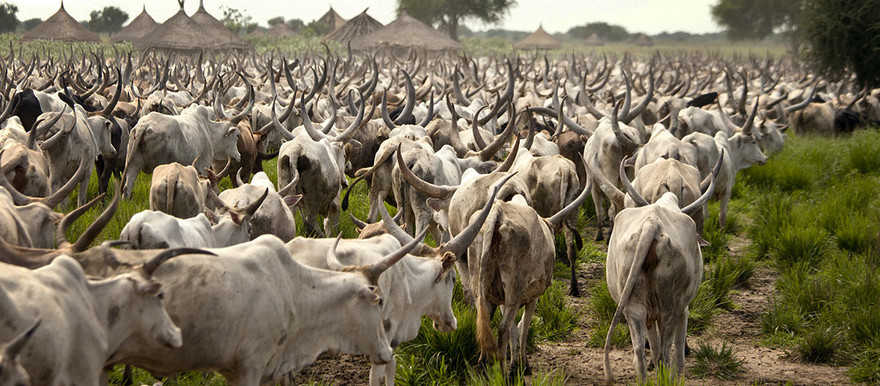 Authorities of Duk County in Jonglei State said 1 12 cows were stolen during raids by an armed group in parts of the county on Friday.
Speaking to Radio Tamazuj on Saturday, James Ayom, the Deputy Executive Director for the defunct Duk Padiet County, said 85 cows were raided while grazing in the Padek area on the outskirts of Duk Padiet town on Friday.
"Those raiders went away with the 85 cows after they were left to graze in the Padek area. No one was injured because there was no direct confrontation. But our youth are pursuing the attackers eastwards to the Pibor area," he said.
The local official appealed to his counterparts in Pibor to identify the raiders and return the stolen animals.
The area's member of parliament in the national legislative assembly, Philip Thon Leek, confirmed the incident and claimed more cows were stolen in a separate raid in the county's Poktap town on Friday evening.
"On the same day, 27 cows were also taken from Poktap. Our youth are pursuing them towards the Gadiang area," he stressed.
The lawmaker condemned the attack and urged the national government to address the recurring cattle raids.
For his part, Peter Lebelek, the secretary-general for the Greater Pibor Administrative Area, said he was not aware of the incidents.
"We tried to contact our authorities on the ground. But they could not confirm such reports. I can not tell whether those attackers are our youth or not. But in case the attackers are from Pibor, then they are just criminals acting as individuals, not at the level of the community," he said.
Lebelek reiterated their commitment to ending inter-communal violence in the greater Jonglei area.
Last week, Duk authorities also reported that 370 cows were raided in the county's town of Pajut. The cattle were not recovered and no arrests have been made in connection to that incident.